Factory Wholesale Nutrition Gezonde Wolfberry
Productomschrijving:

Wolfberry bevat overvloedig lyciumpolysaccharide, bèta-caroteen, vitamine E, selenium en flavonoïden en andere antioxiderende stoffen, die een goed antioxiderend effect hebben. Wolfberry kan de oxidatie van vrije radicalen bestrijden, de schade door vrije radicalen peroxide verminderen, wat kan helpen de veroudering te vertragen en de levensduur te verlengen.


Productshow:
Factory Wholesale Nutrition Gezonde Wolfberry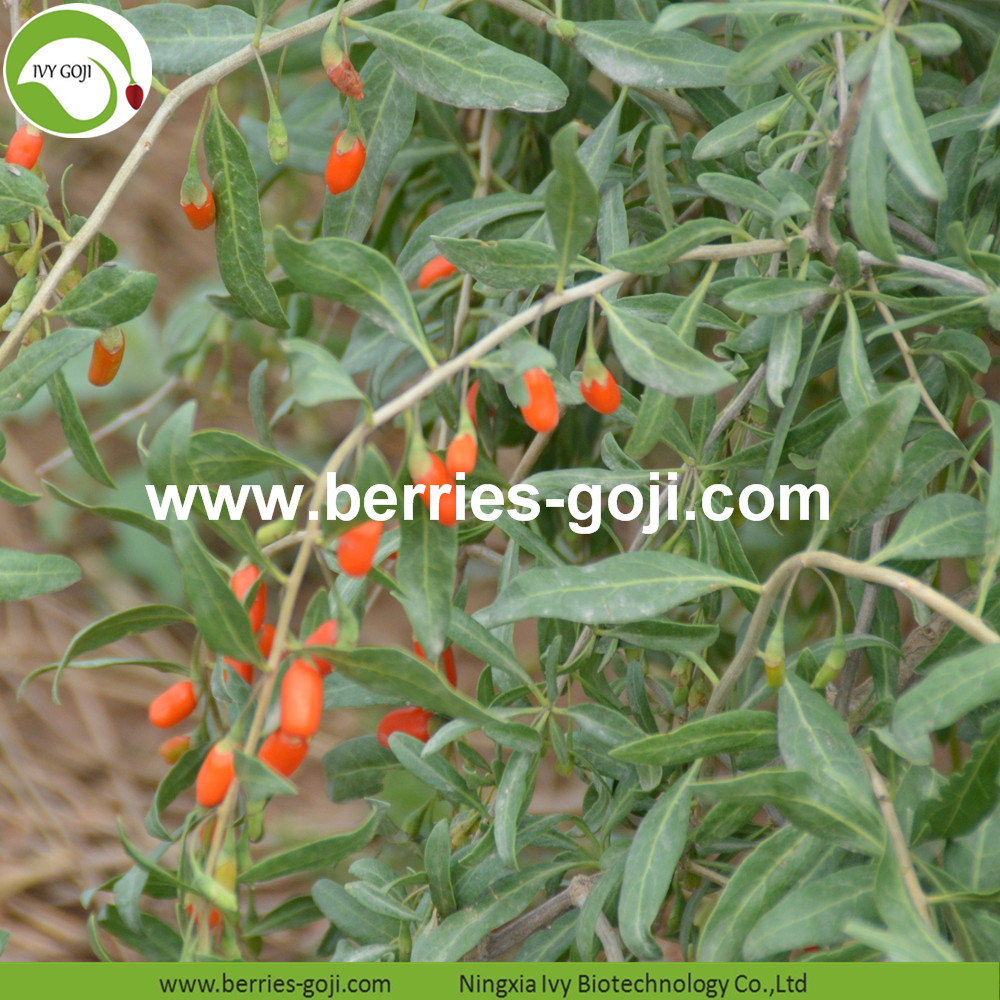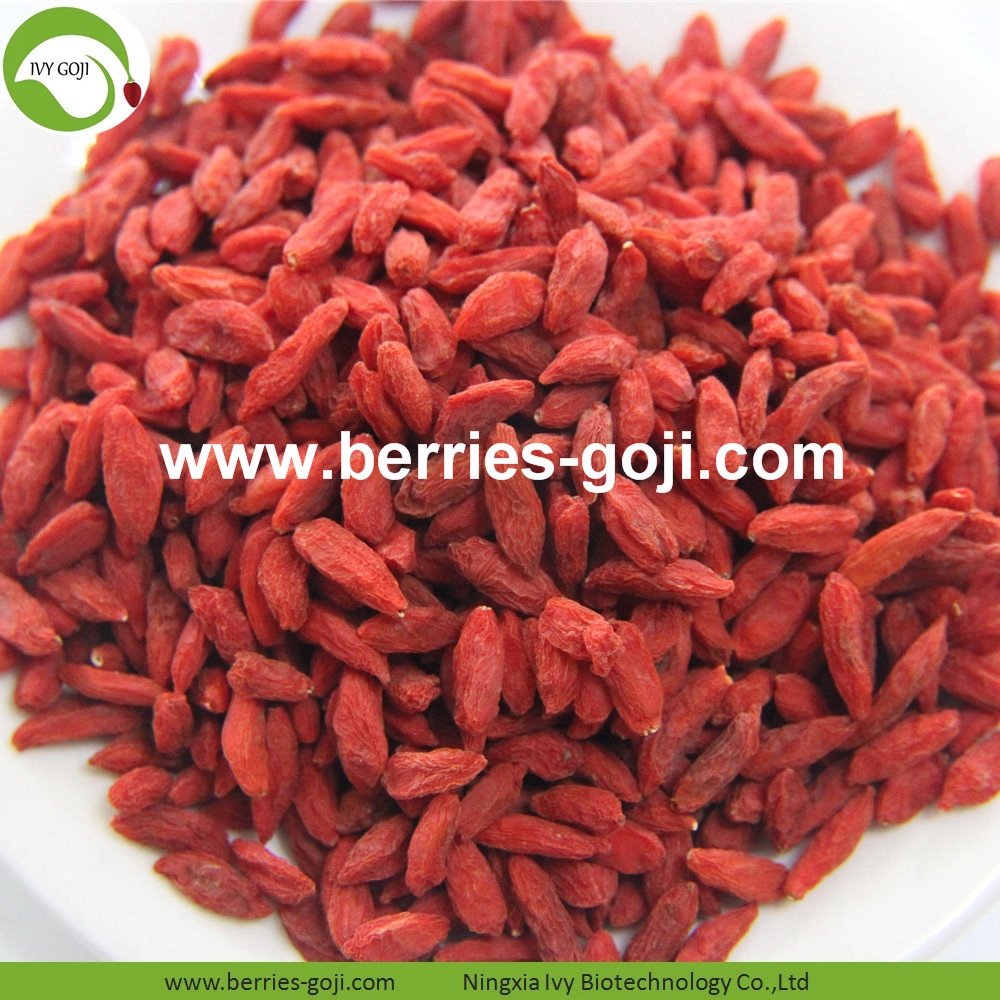 Wolfberry's functie:
1. De immuunregulatie
2. Anti-aging
3. Anti-tumor
4. Anti-vermoeidheid
5. Doorstraald letsel
6. Reguleer bloedlipiden
7. Regel bloedsuikerspiegel
8. Verlaging van de bloeddruk
9. Om de seksuele functie te beschermen en te verbeteren
10. Verbeter het gezichtsvermogen
11. Verbeter de weerstand tegen luchtwegaandoeningen
12. Schoonheid om kleur te verhogen, vochtige huid
Gebruik van Wolfberry:
Factory Wholesale Nutrition Gezonde Wolfberry kan worden gemaakt om te snacken, te koken of te koken, enzovoort, je kunt het gebruiken zoals je wilt.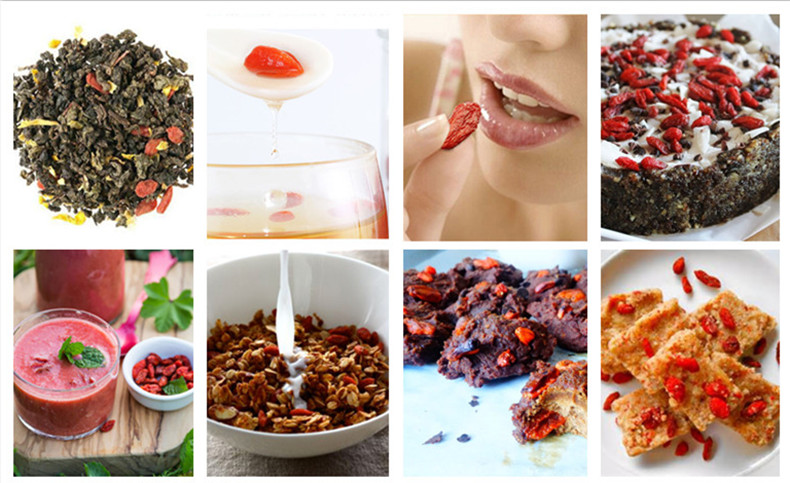 Productiestroom:
Wolfberry-kieming in de lente en bloei in april en september elk jaar, plukken in juni tot oktober. We gebruiken moderne productieapparatuur tijdens het drogen, selecteren en verwijderen van onzuiverheden, en volgens het gestandaardiseerde productieproces combineert bedrijfsinspectie om de productkwaliteit te waarborgen.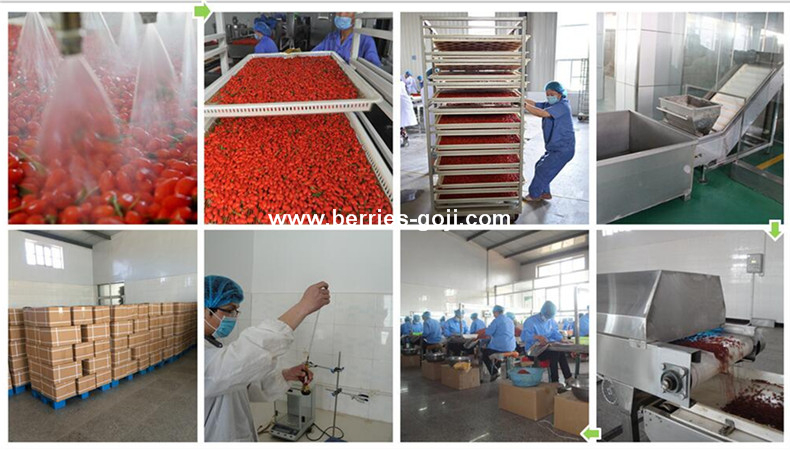 Verpakking en verzending:
Factory Wholesale Nutrition Gezonde Wolfberry hebben verschillende pakketten en transport voor uw keus of in overeenstemming met uw vereisten.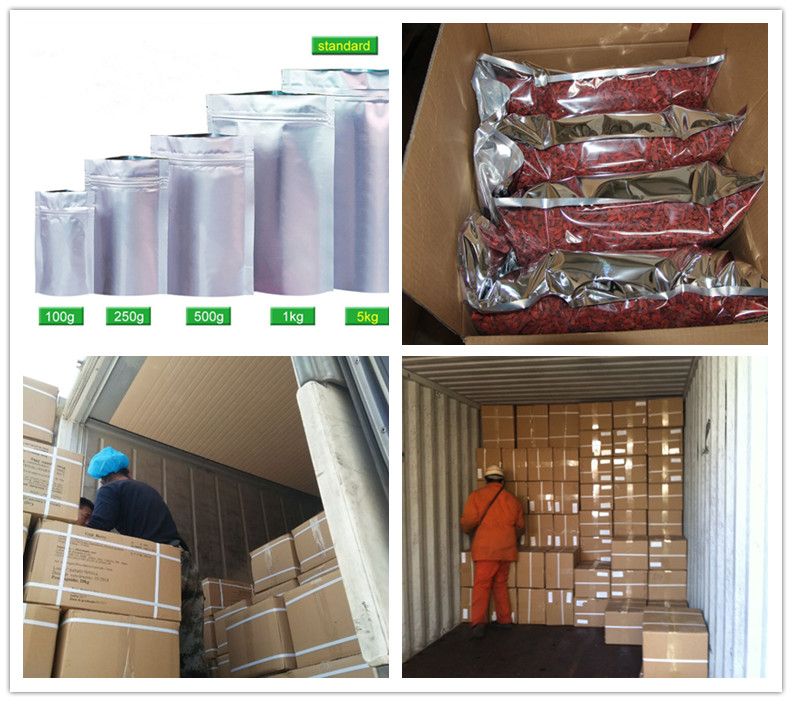 FAQ
Q1. Kan ik een voorbeeld bestellen?
A: Ja, we hebben oprechte om samen te werken met elke klant en monsters kunnen gratis worden verstrekt.
Q2. Hoe zit het met de doorlooptijd?
A: Steekproef heeft 3-5 dagen nodig, massaproductie tijd behoeft 1-2 weken.
Q3. Heeft u een MOQ-limiet?
A: Lage MOQ, 1pc voor steekproefcontrole is beschikbaar.
Q4. Kan ik mijn logo afdrukken?
A: Ja. Informeer ons vóór onze productie formeel en bevestig het ontwerp eerst op basis van ons voorbeeld.
Q5: biedt u garantie voor de producten?
A: Ja, we bieden 2-5 jaar garantie op onze producten.
Wij zijn professionele Manufacture of Goji Berry, onze producten zoals Ivy Goji, Lycium Chinese, biologische Goji-bessen, EU-standaard Goji-bessen, conventionele Goji-bessen, Himalayan Goji en Ningxia Goji.


Neem contact met ons op: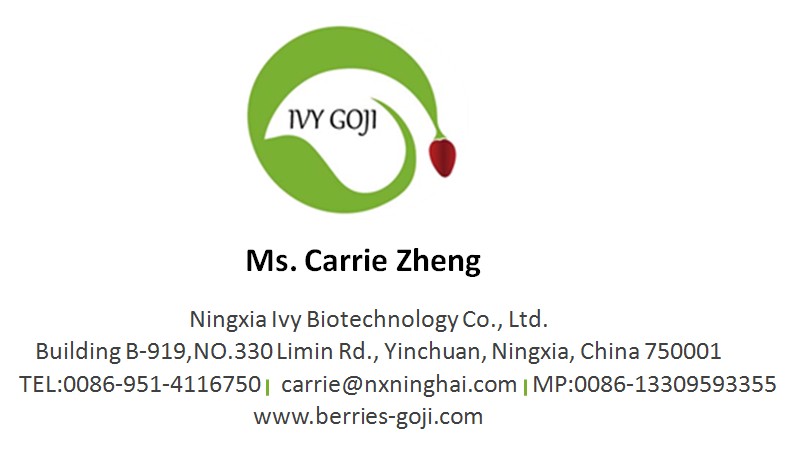 Product Categorie : Goji bessen > Klimop Goji